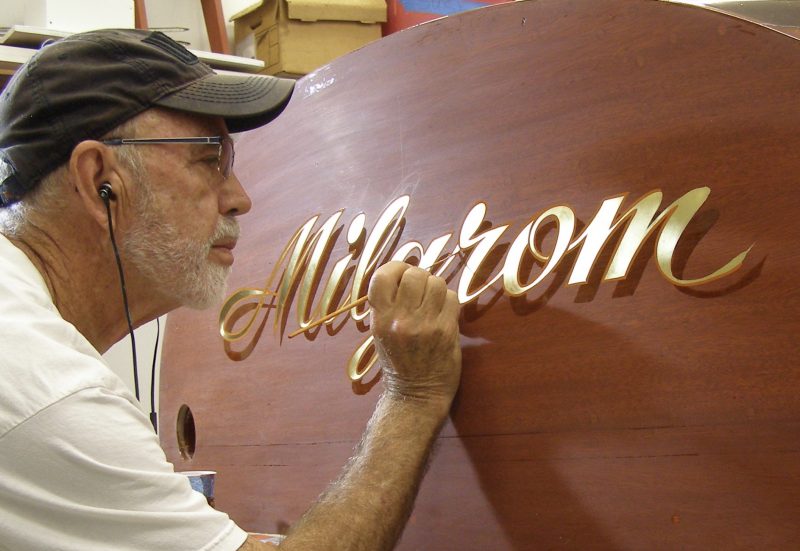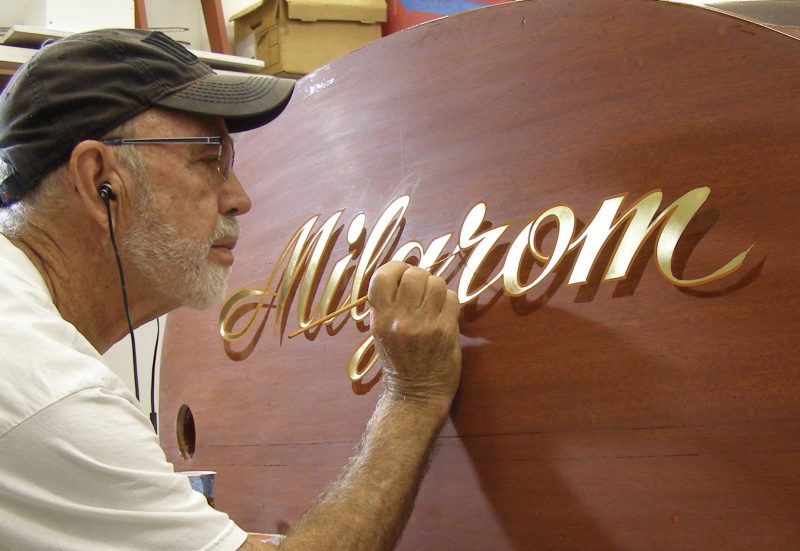 I did some of my gold leaf "Directional Burnishing" tricks that give the names a 3D effect .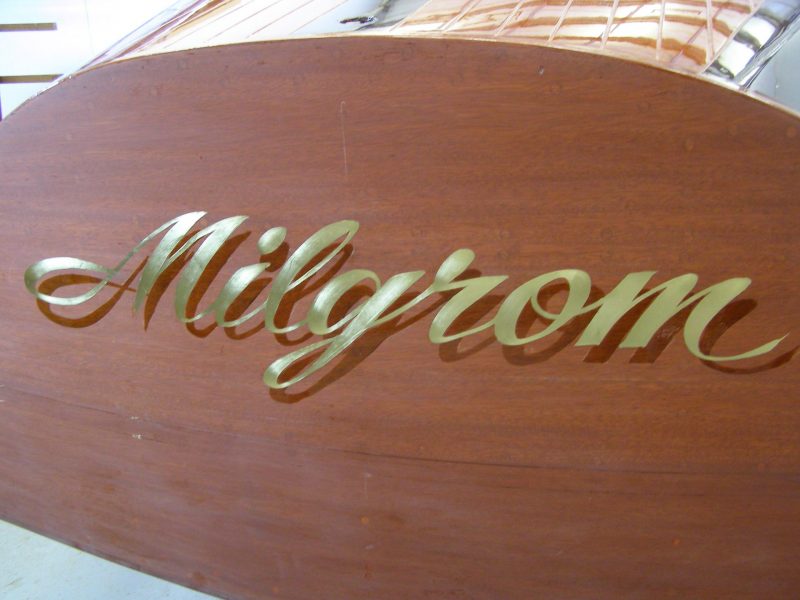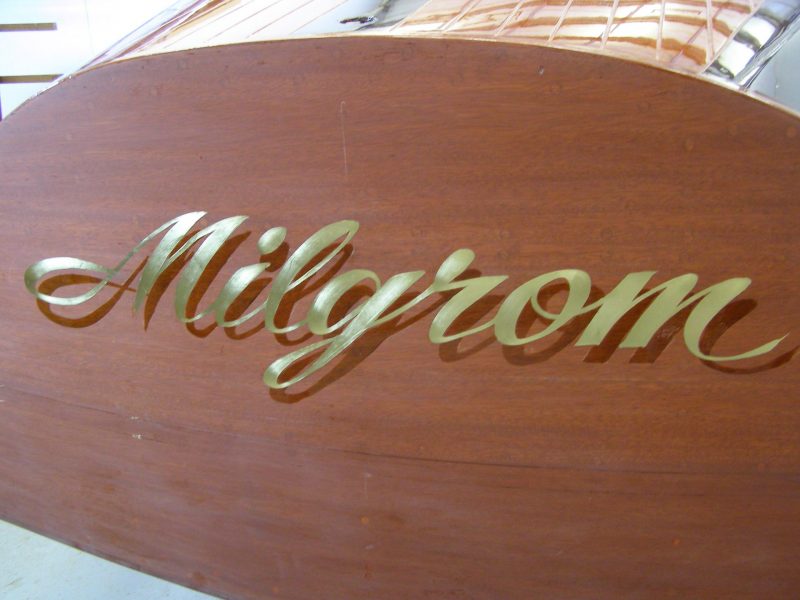 See the 3D after burnishing the gold .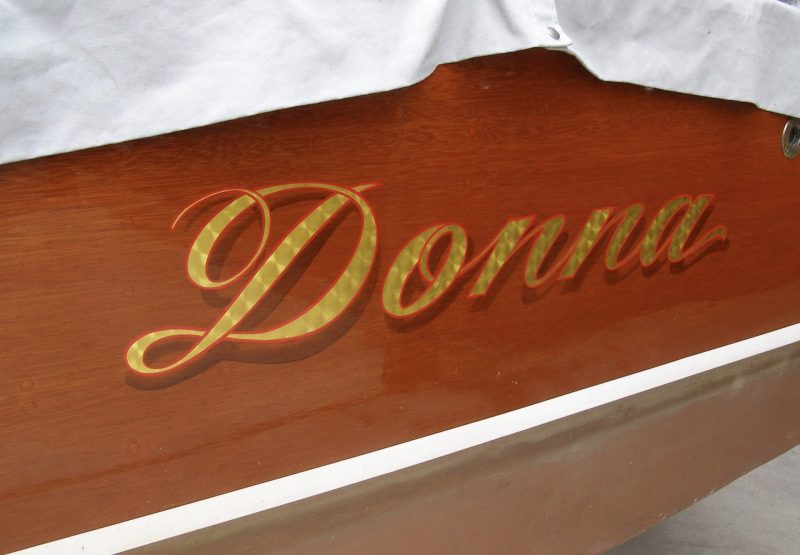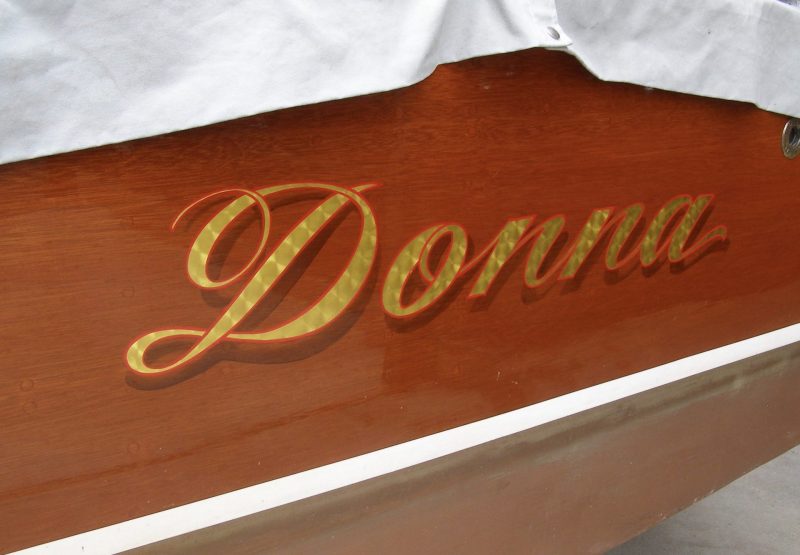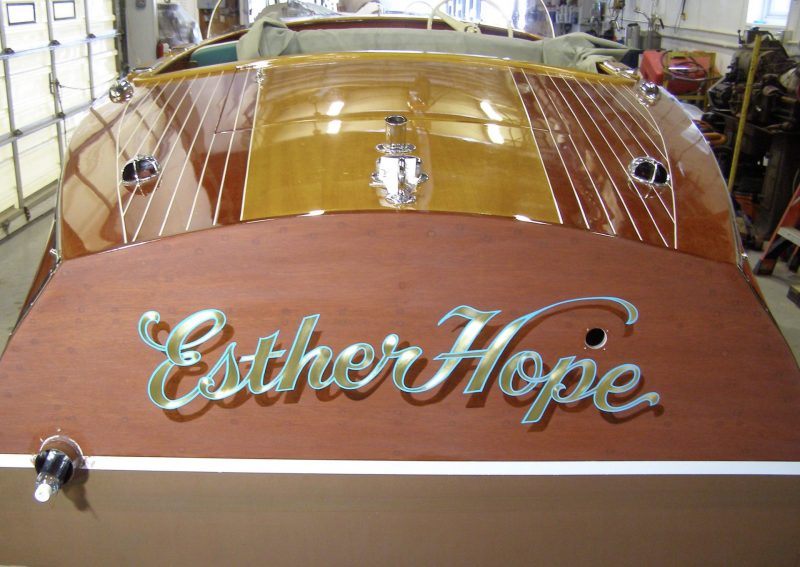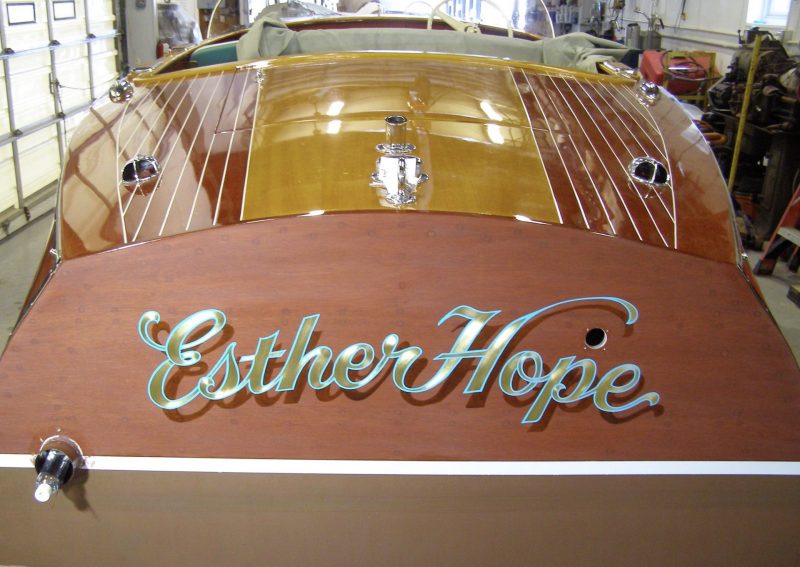 After the my Varnish shadow  and outlining .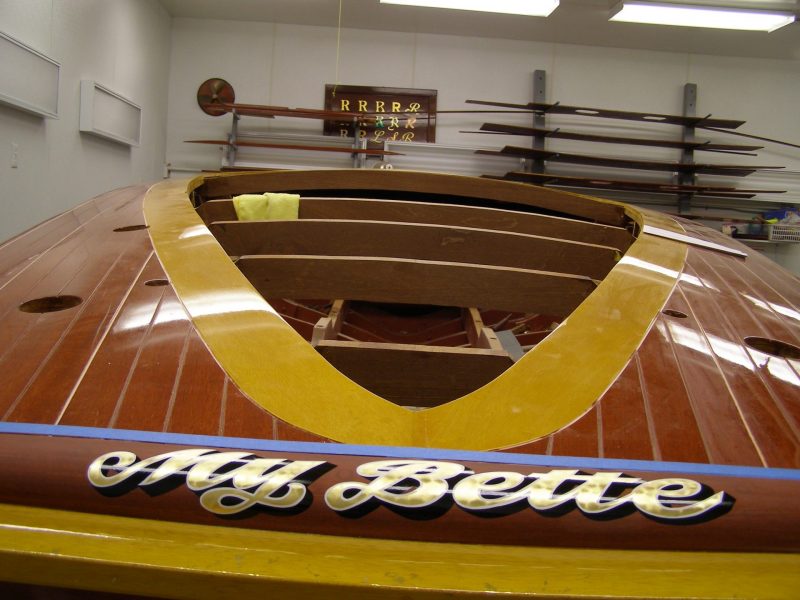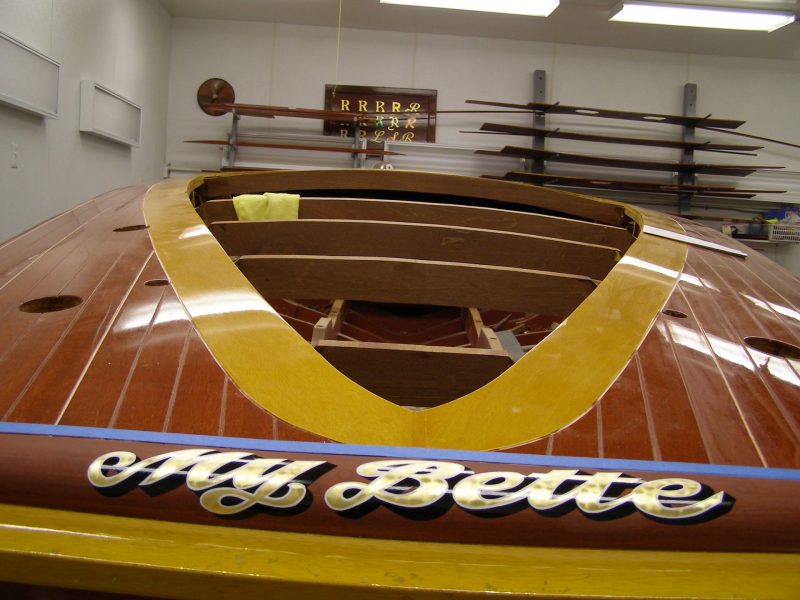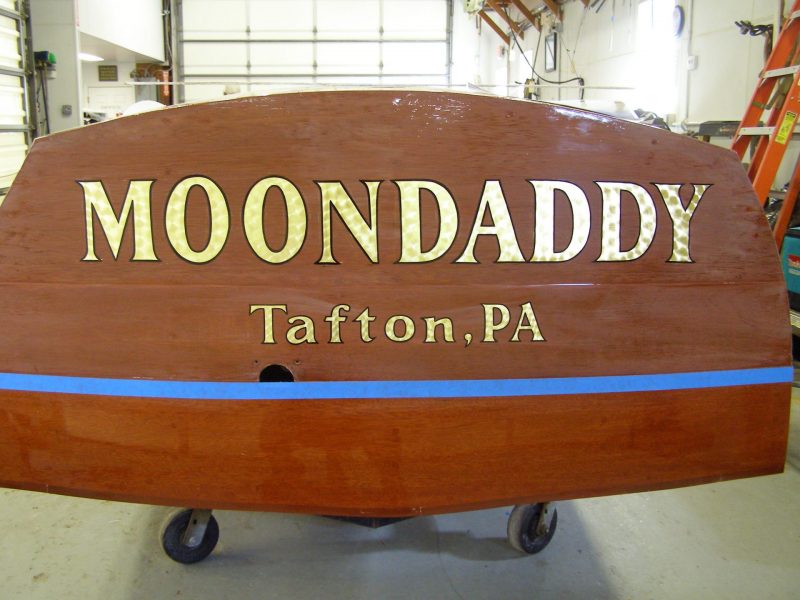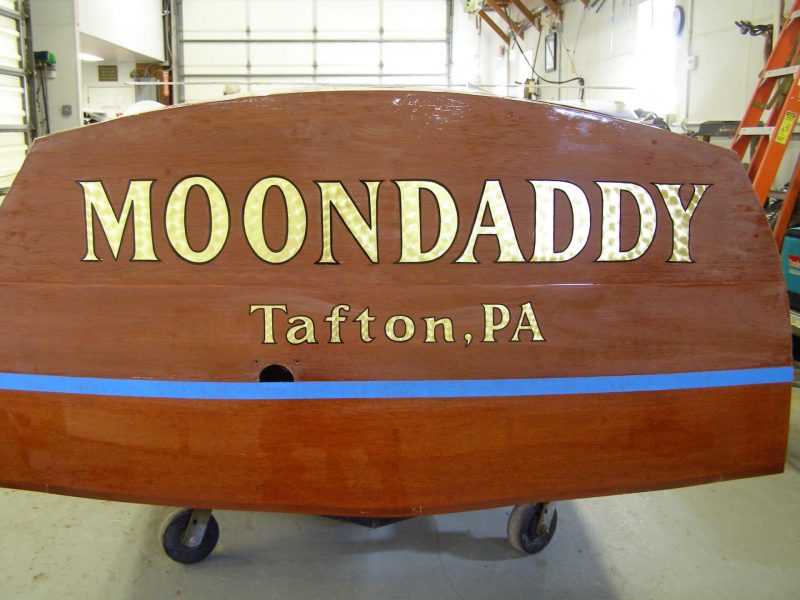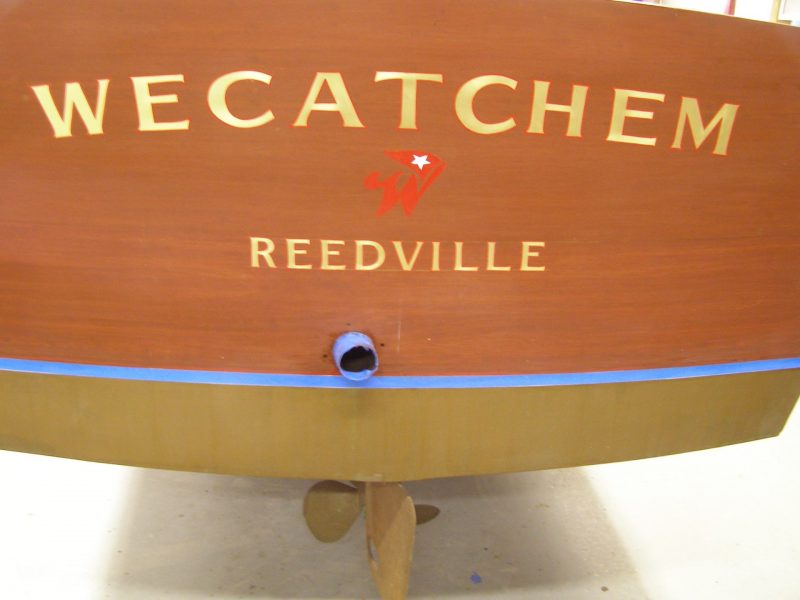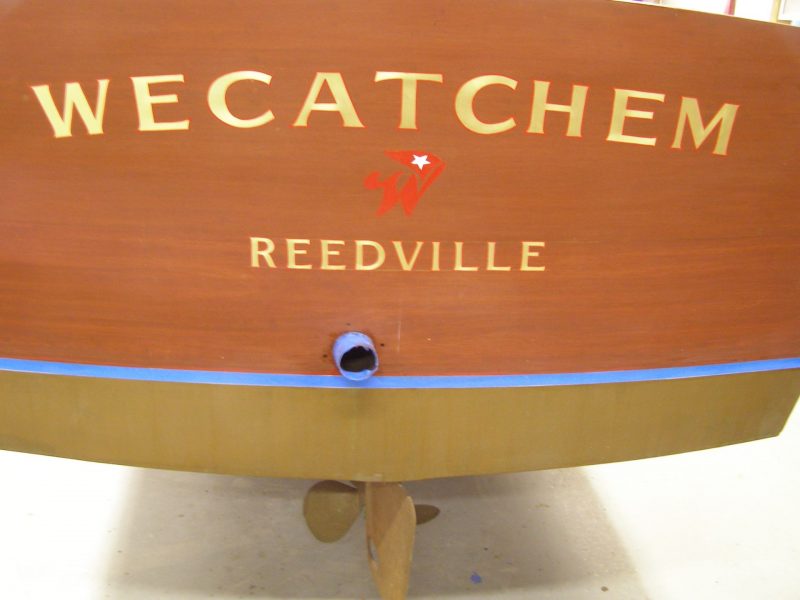 Woody Boater's boat .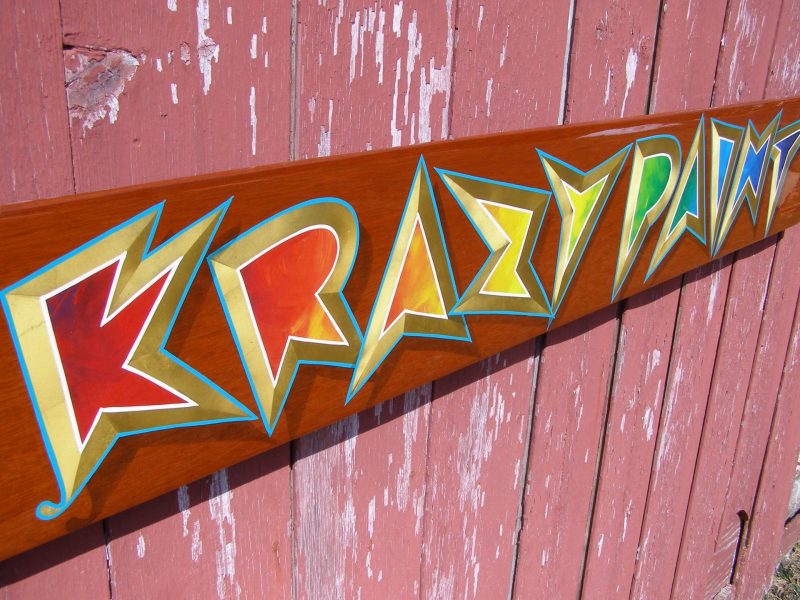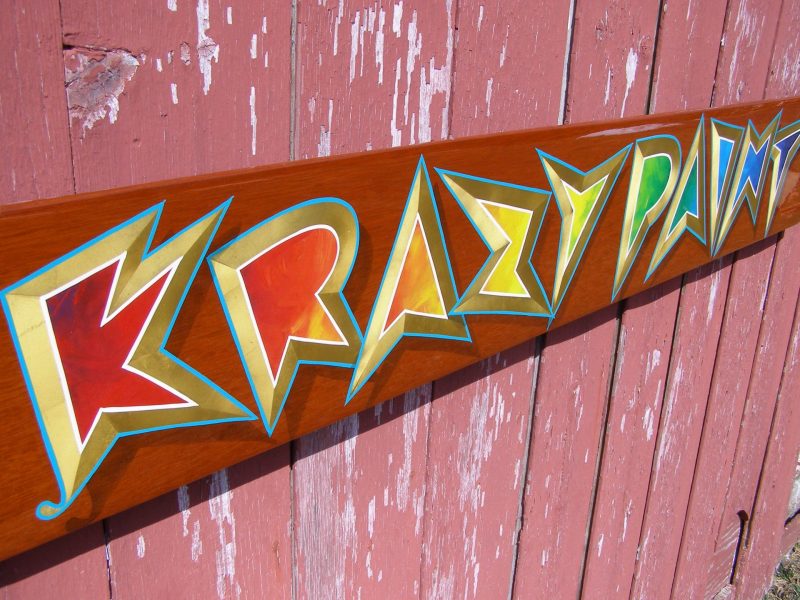 Here you can see my "Directional Burnished" Effect as the sun bring it out.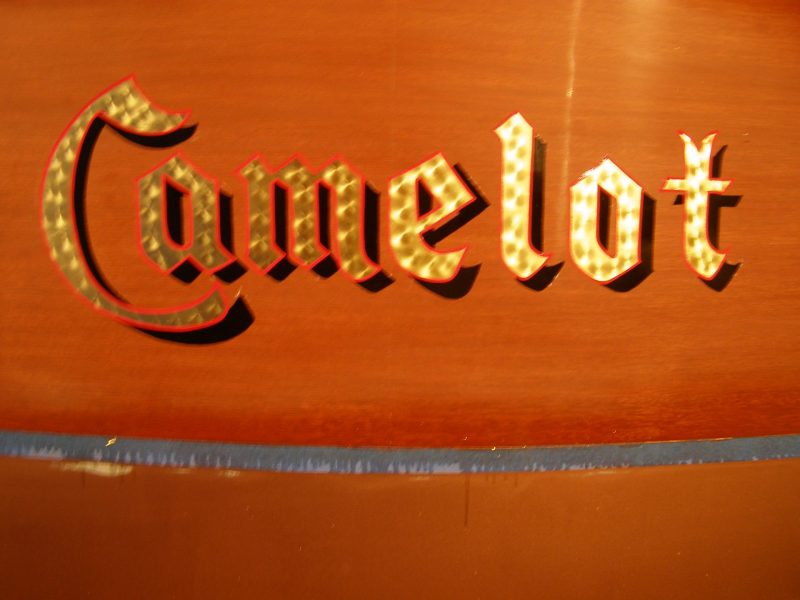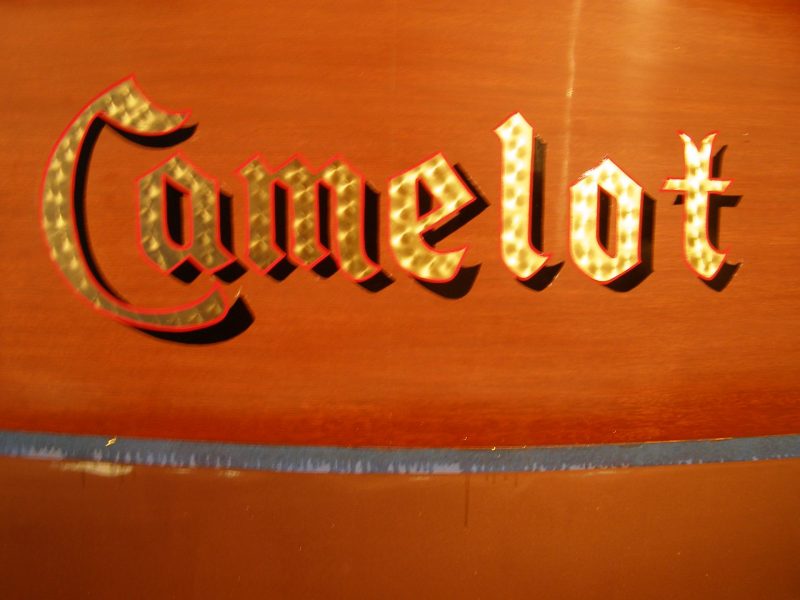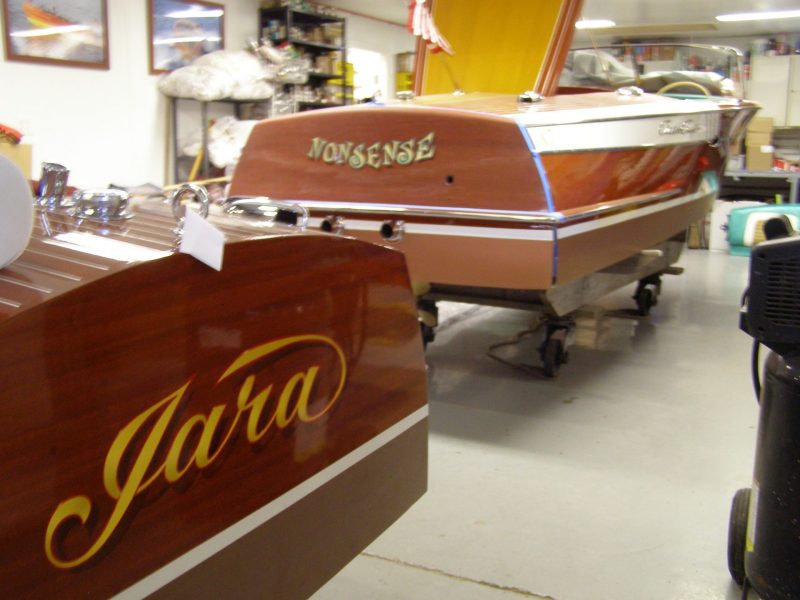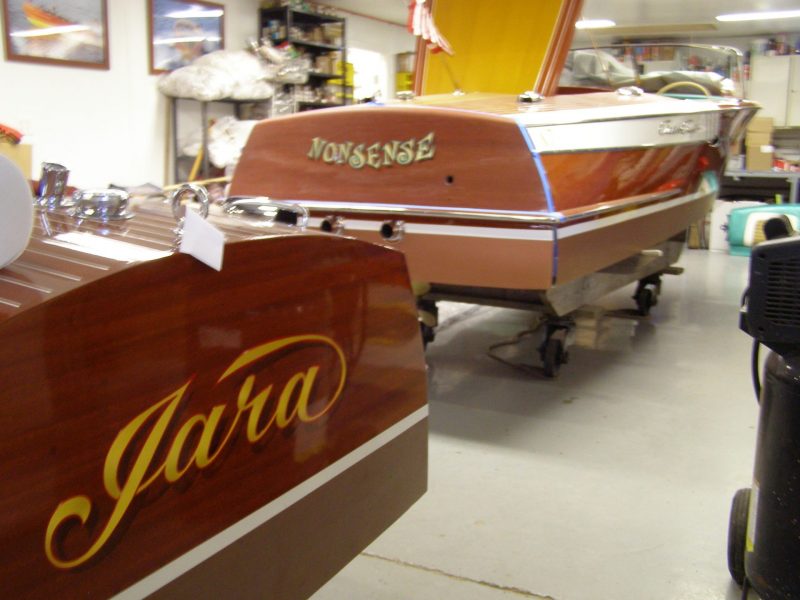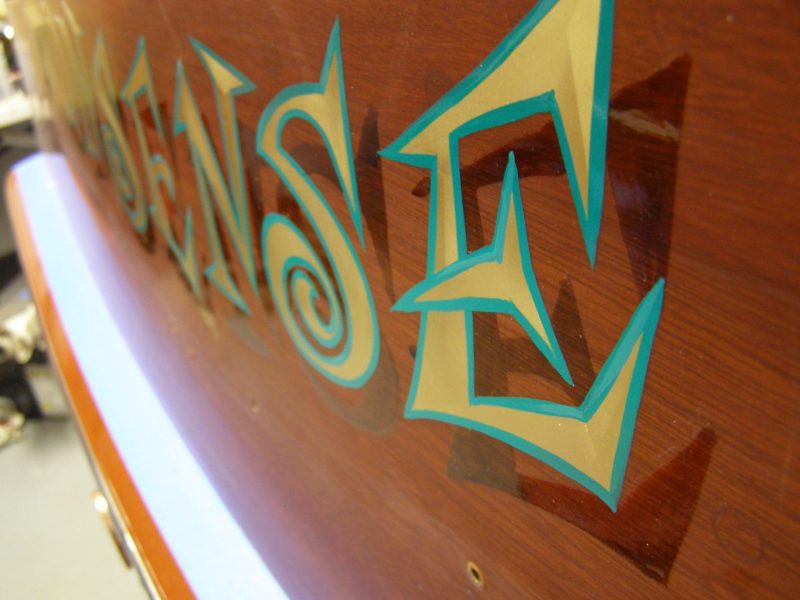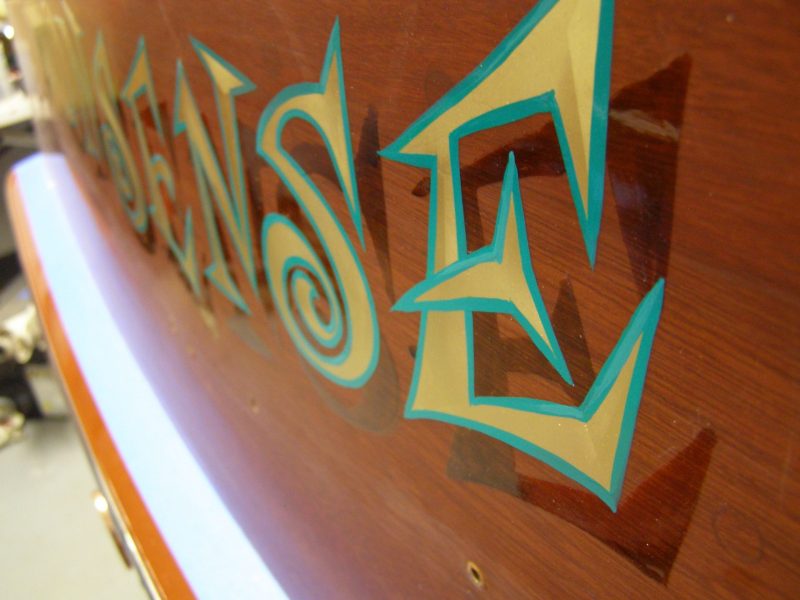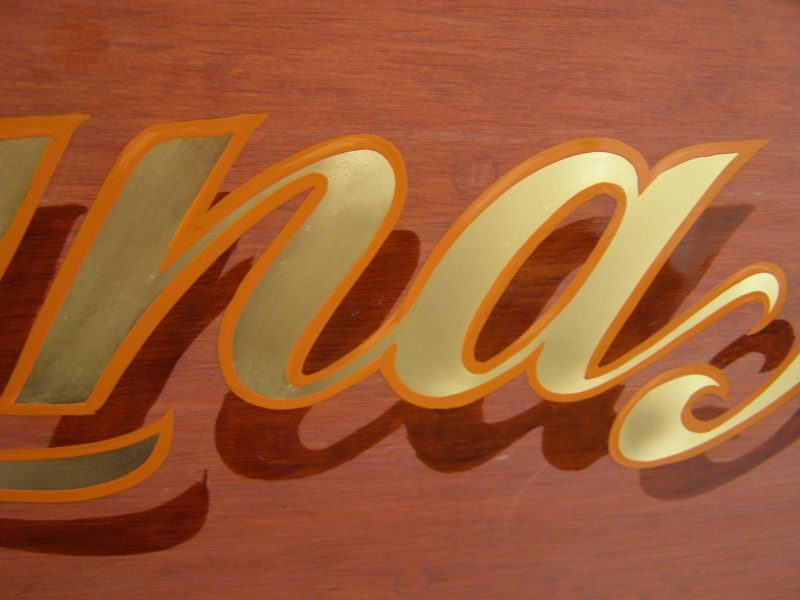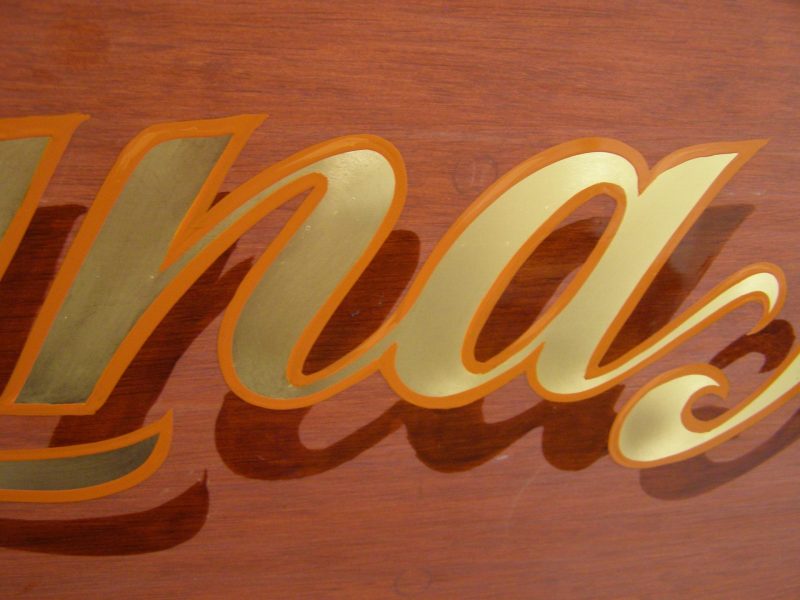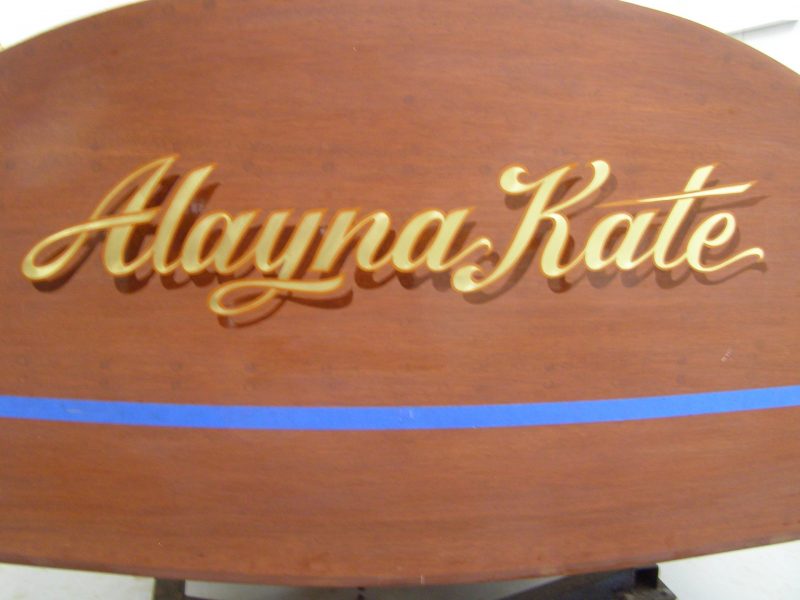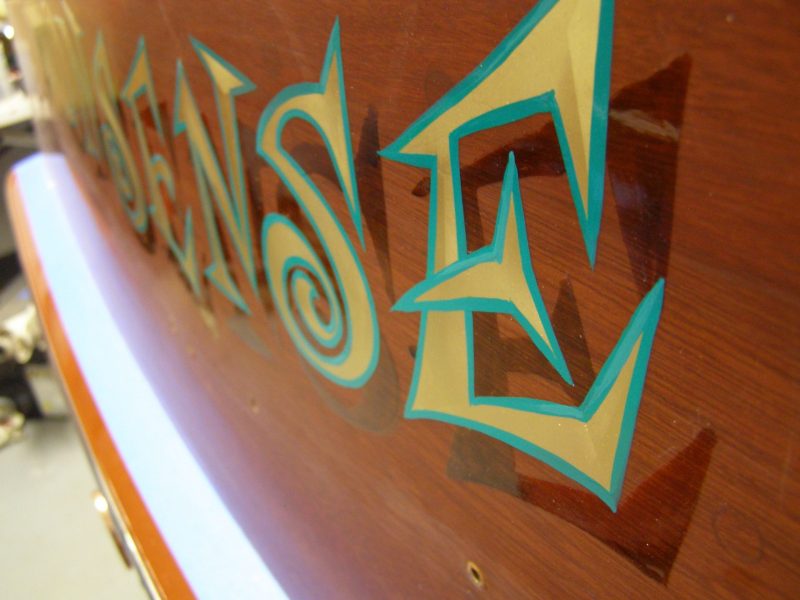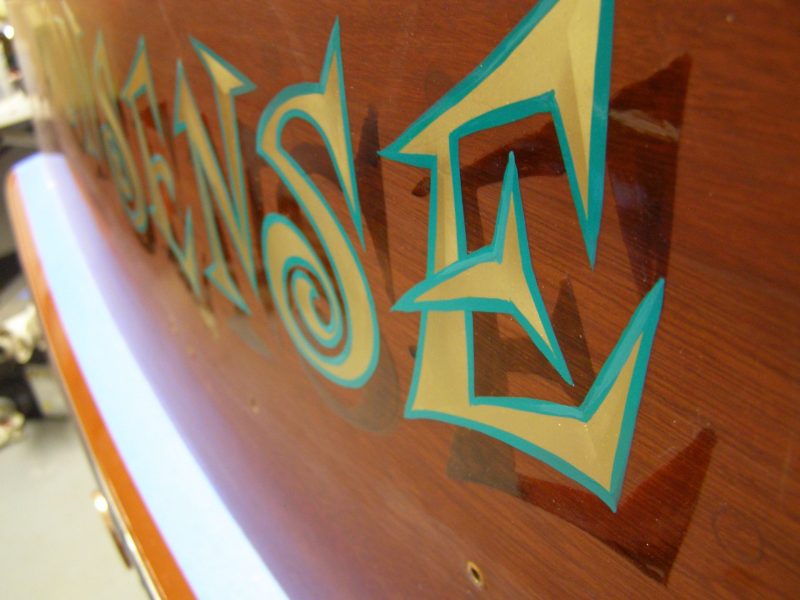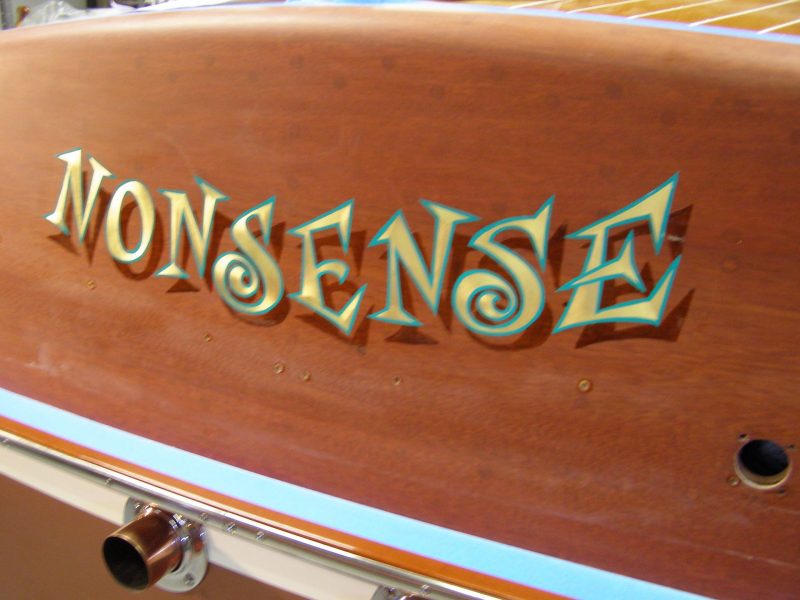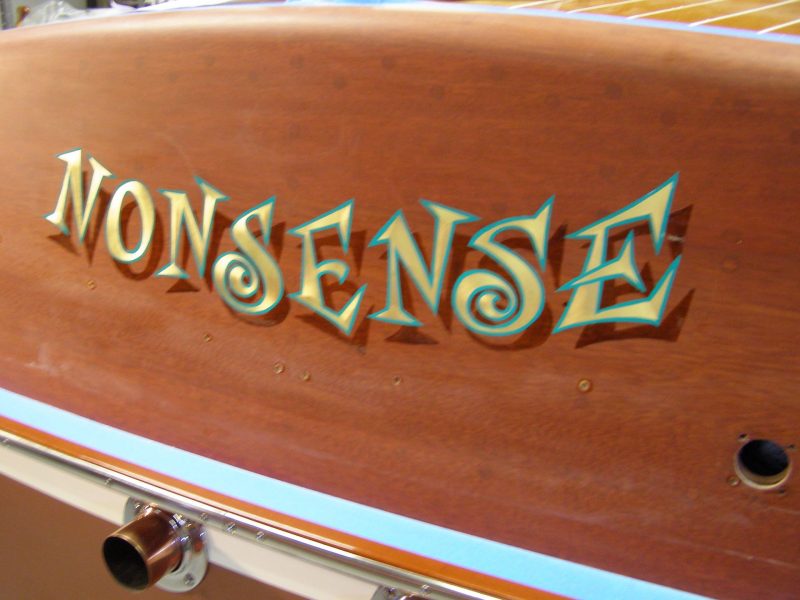 I'm available to design your lettering unique to make it stand out from the usual, Just give me a call.