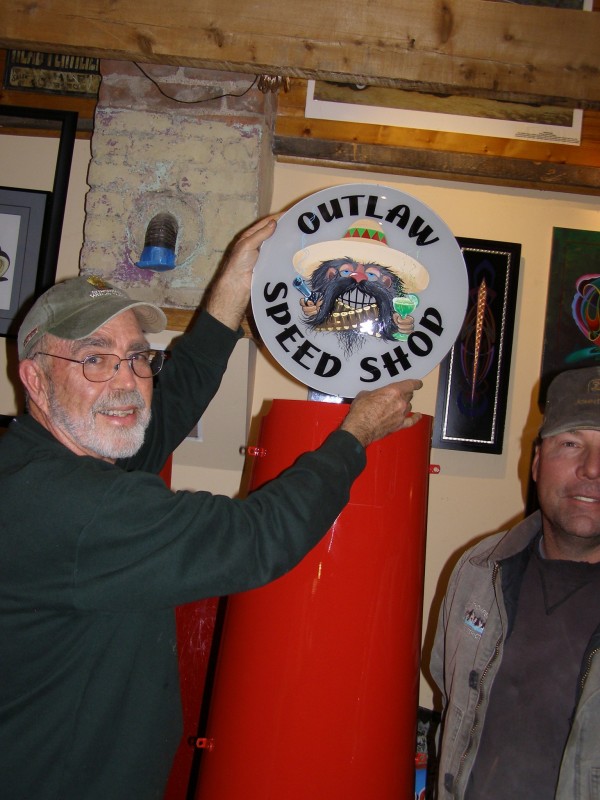 MIKE HAS THIS GREAT, CRAZY IDEA . HE WANTS TO MAKE A MARGARITA FOUNTAIN OUT OF A VINTAGE GAS PUMP ! HE DIDN'T KNOW WHAT TO EXPECT FROM ME.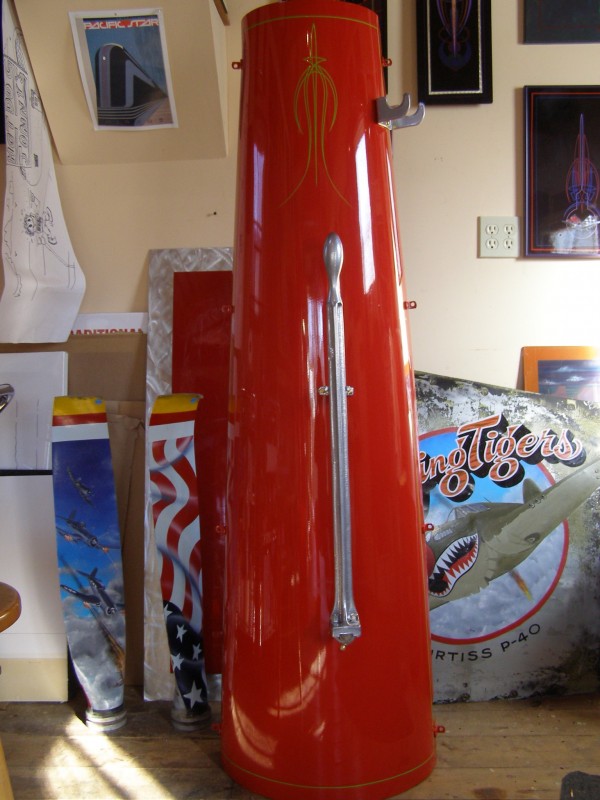 MIKE RESTORED ALL  THE PARTS HIMSELF.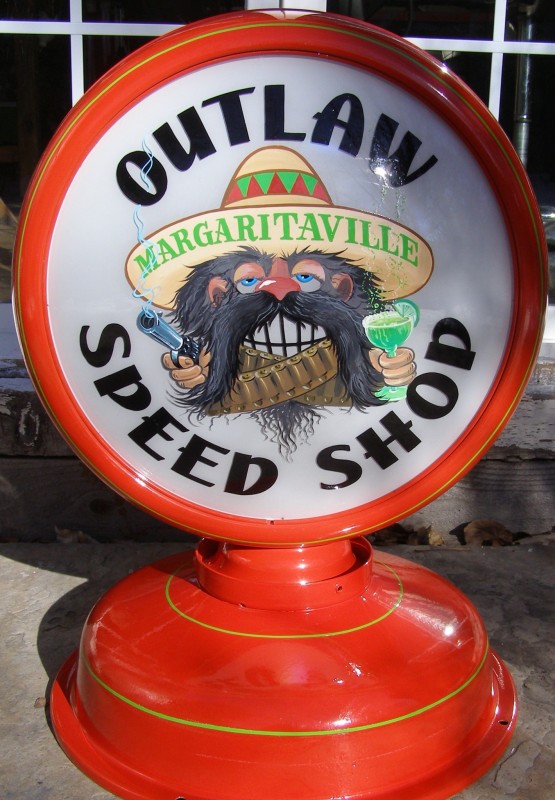 THE FINISHED 2 SIDED BACK LIT GLOBE. I SUGGESTED HE NEEDS TO GET "T" SHIRT MADE TOO.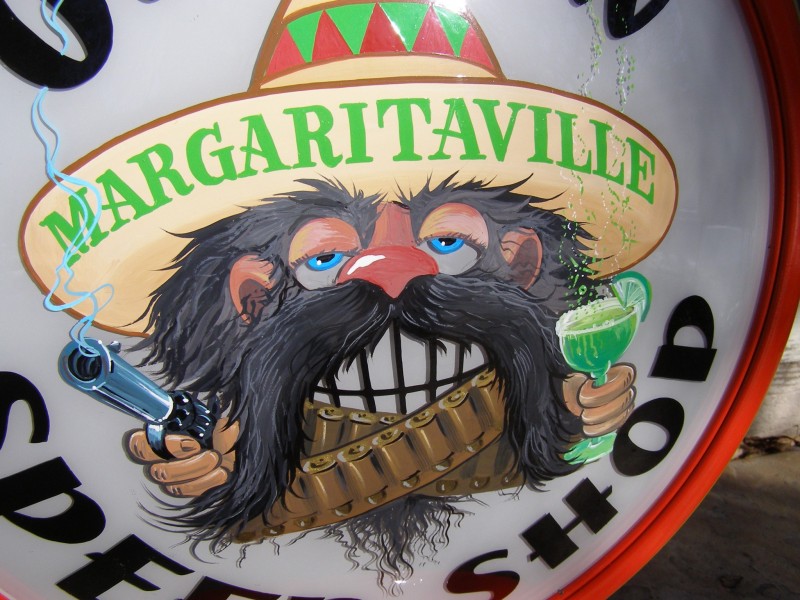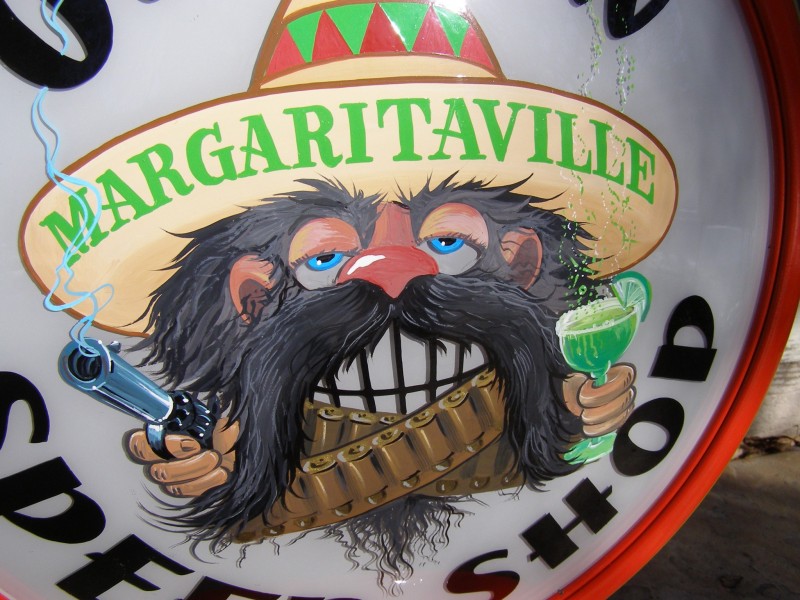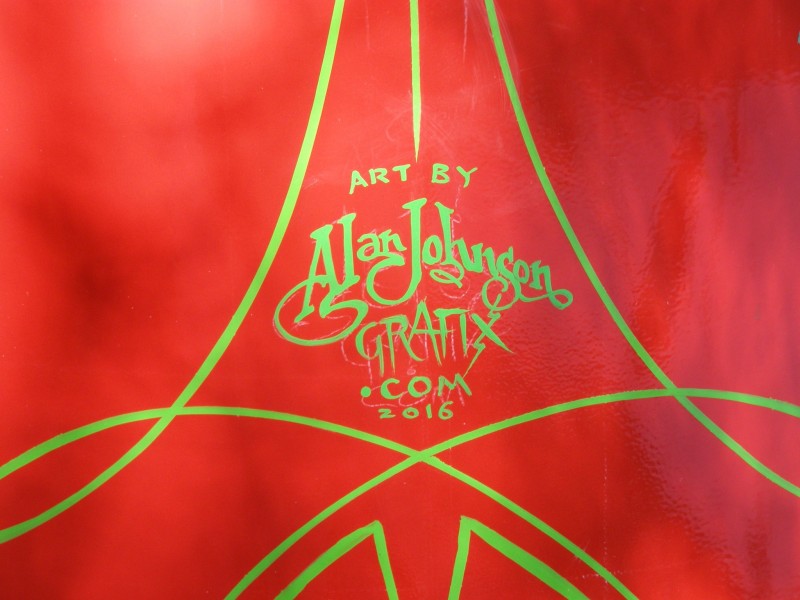 MY SIGNATURE , FOR THOSE WHO WANT SOMETHING FUN FROM ME .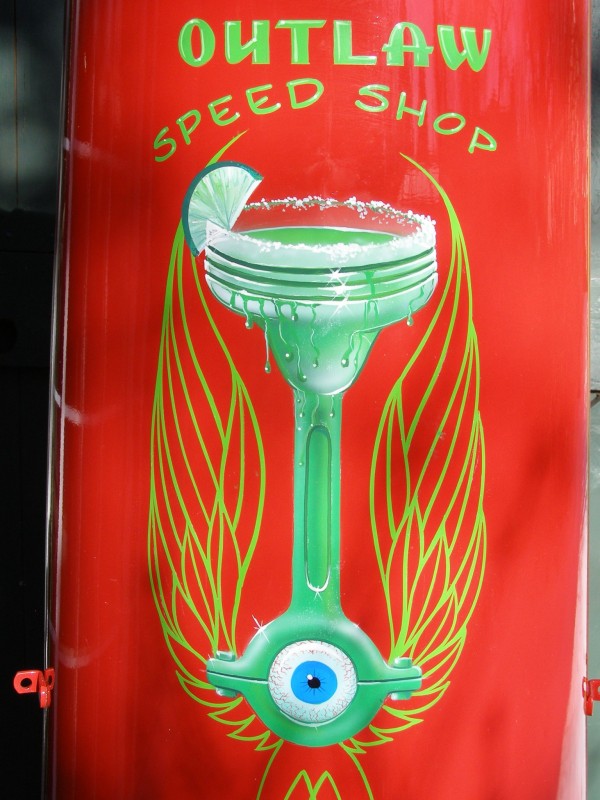 MY IMPRESSION OF A "MARGARITA GLASS/ PISTON/ FLYING EYEBALL".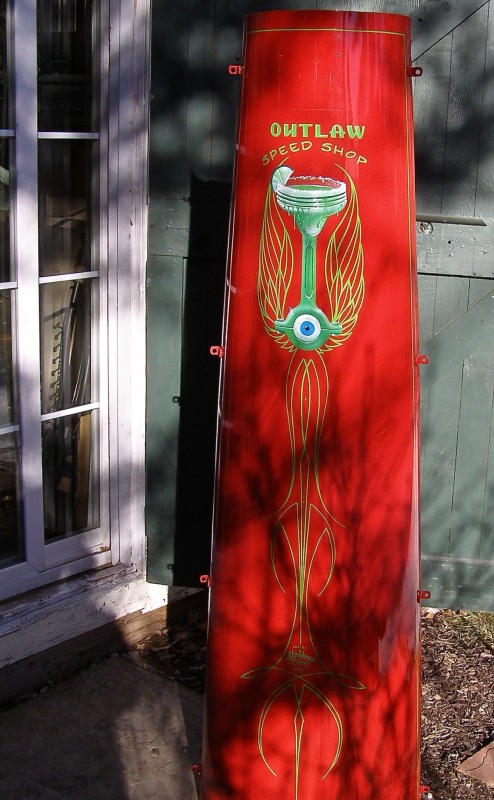 1 SIDE ALL FINISHED